We automate sales and communication with clients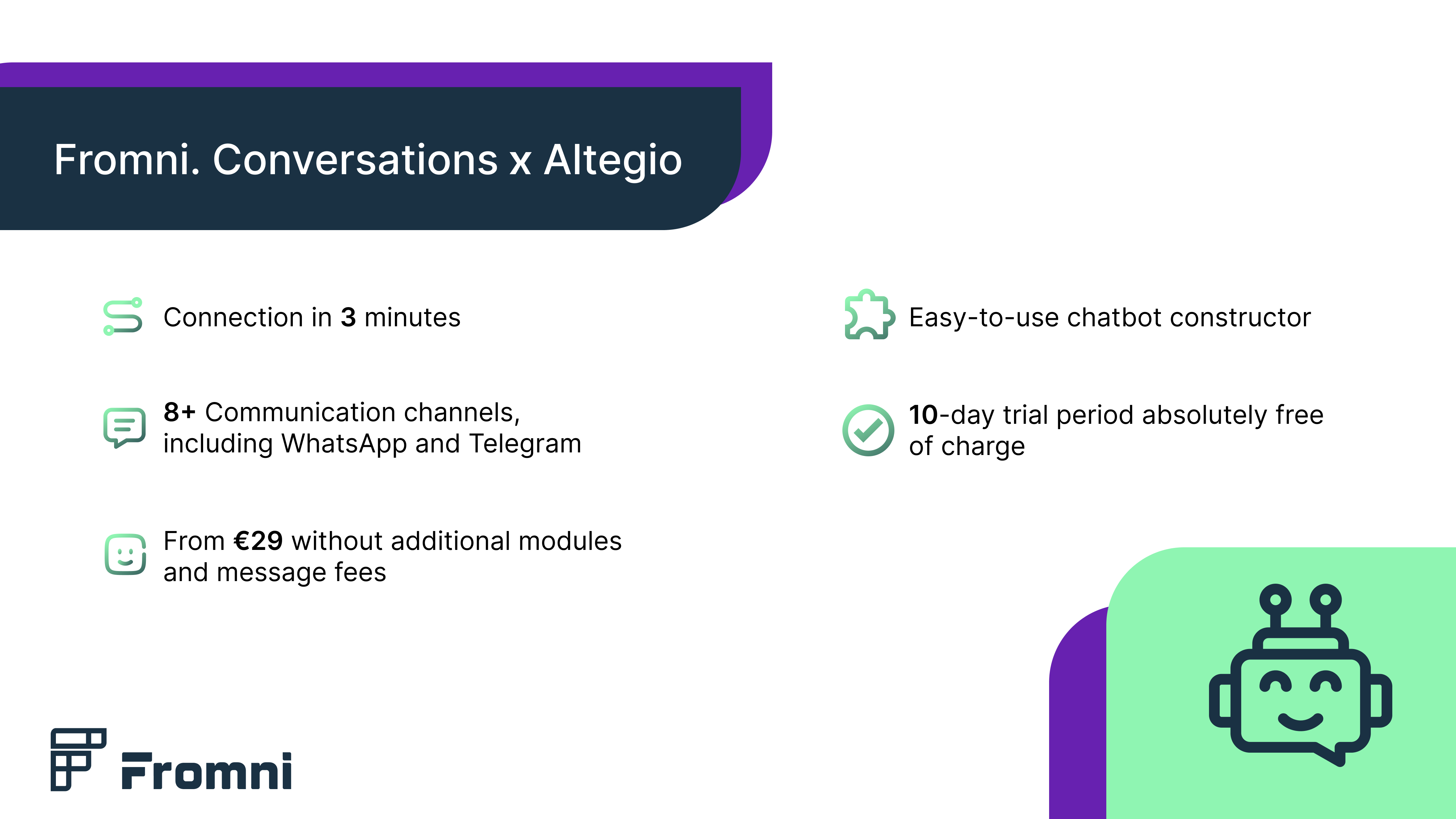 Integration with Altegio in minutes!
What makes integration useful?
🚀 Automatic messaging.
Sends instant messages to WhatsApp, Viber, Facebook and SMS for all types of notifications.
🤖 Chat bots.
Responds to template messages, helps relieve administrators.
🎯 Automatic sales funnels.
With the help of a flexible constructor, create your own funnels and get maximum sales.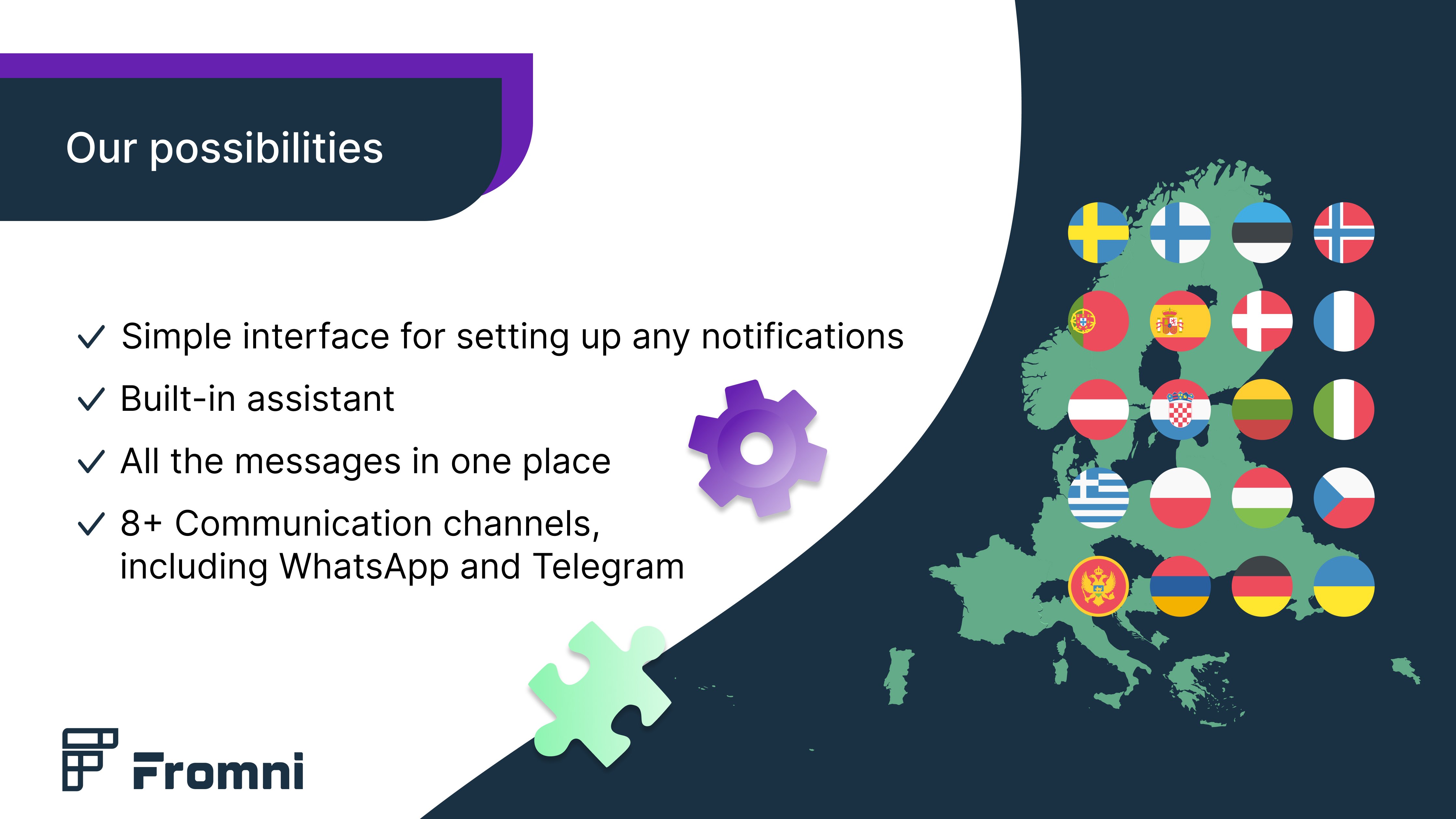 🧡 WITH FROMNI.CONVERSATIONS YOU GET:
1. Simple interface for setting up any notifications.
2. Continuous development of functionality for your requests.
For example, at the request of the client, we implemented, perhaps, the most universal mechanism for managing notification texts and their delivery channels. As a result, we are able to receive one text from Altegio, send another to WhatsApp, and in case of non-delivery, take a third, short text and send it via SMS.
3. Built-in assistant.
He knows how to connect to your bookings and then launch a chatbot through which clients can confirm, reschedule or even cancel the booking. As a result, he will transfer all the information directly to Altegio, saving a lot of time to your administrators.
4. The designer of mini-sites.
Create mini-sites to collect applications and promote for free.
5. The ability to create dialogue scripts of any complexity through the built-in constructor.
We offer a 10-day trial period absolutely free of charge.
During the trial period, you will be able to:
- Develop a script for your own chatbot together with a manager;
- Send important notifications up to 100 clients;
- Set up the right cascade of communication channels for you;
- Create your own mini-site;
- Activate assistant bots in messenger or social network;
- Analyse the statistics for the 10-day trial period, etc.
If you need help – contact us!
We are always there ❤️
https://fromni.com/